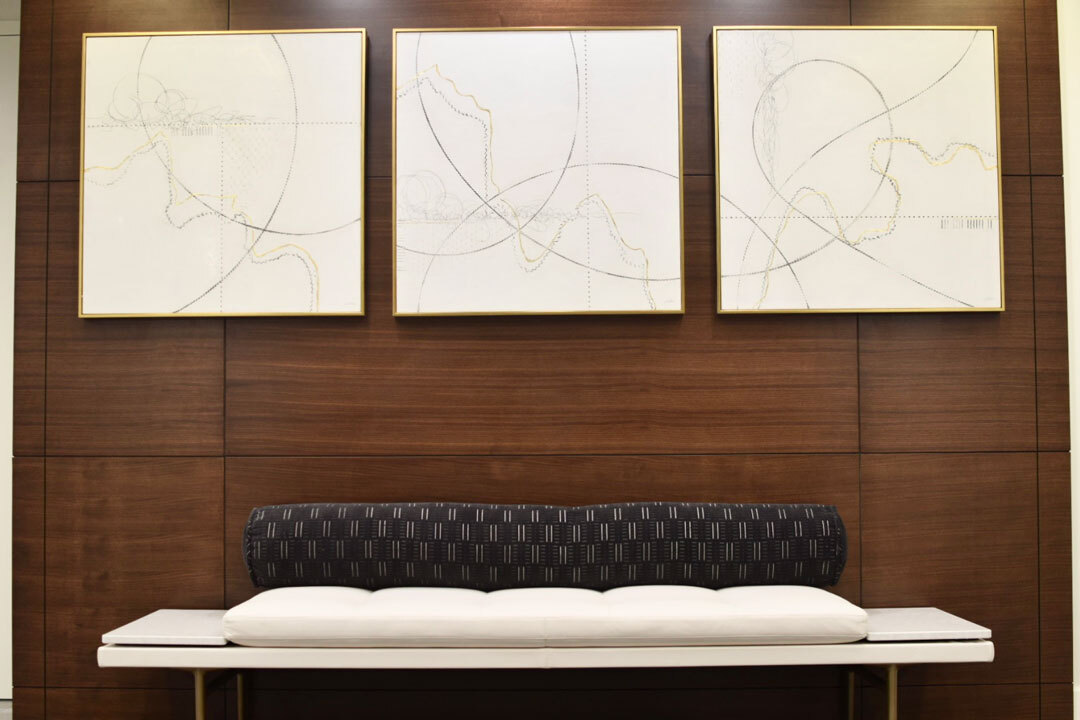 For over 100 years, BankPlus has operated as a customer-focused community bank that has grown into a full-service regional bank by meeting the needs of small and large businesses and individuals, in both rural and metropolitan areas. With a recent focus on growing their customer base in Alabama, it's unsurprising that their new regional base will be right here in downtown Mobile. Housed in the historic Merchant's Bank building, Rogers & Willard is honored to be part of this milestone in BankPlus's evolution. 
Rogers & Willard renovated two spaces for BankPlus—a full-service branch on the ground floor drenched in natural light with a clean and modern sensibility that reflects the company's commitment to access and their embrace of technology. Notably, the branch lobby is outfitted with an ITM (Interactive Teller Machine) where customers can video conference with a bank teller in order to complete transactions normally reserved for in-person interactions.
On the sixth floor, we completely renovated a 9,000 sq. ft. area encompassing 20 individual office spaces, cubicle spaces, a generously appointed break room, and a spacious, modern lobby. Custom wood paneling, trim and cabinetry provide warmth that balances the fresh white paint, penny round tiling, and modern lighting fixtures, breathing new life into historical downtown.