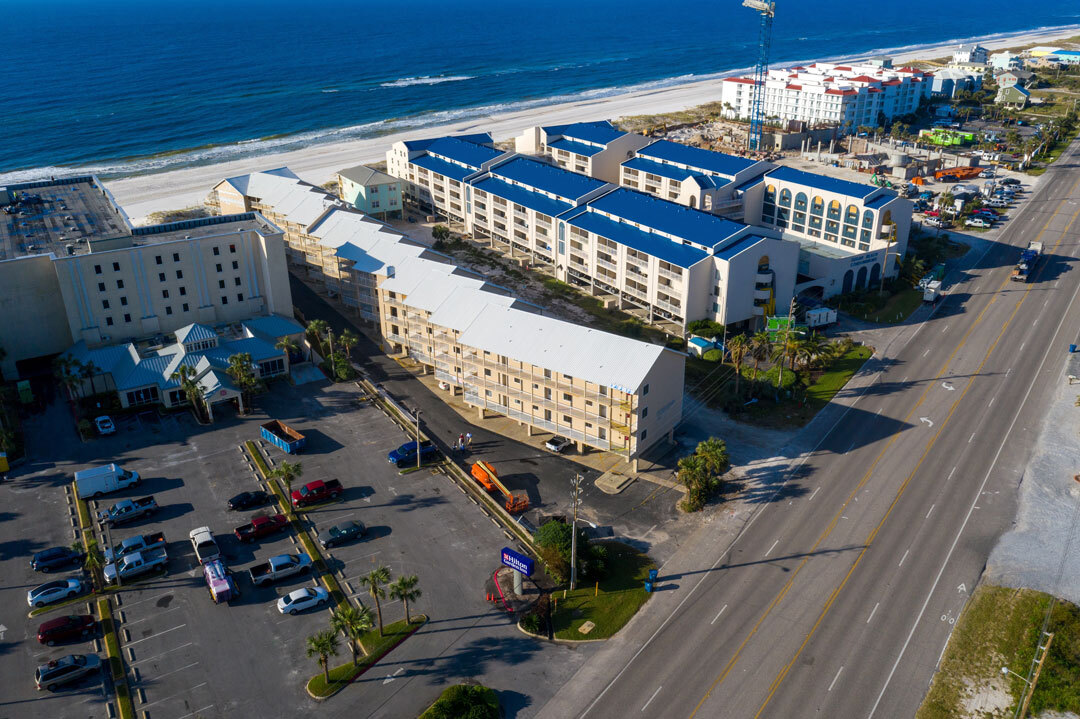 On Sept 18, 2020, Hurricane Sally slammed into our Gulf Coast wreaking havoc. The many condominiums along Orange Beach and Gulf Shores had varying degrees of devastation and damage, and everyone needed help rebuilding.
Rogers & Willard set up a temporary office at a friend's condo in Orange Beach and began our work. We took on six properties with approximately 800 condominium units. We faced a variety of difficulties and challenges including delays in materials due to Covid and unseasonable weather. The majority of the properties remained open for owners and renters, so we were working around people and traffic each day.  It was also a huge challenge to assess the damage at each property as certain damages were revealed weeks after the storm as weather changed and time passed. We then experienced a very uncharacteristic hailstorm in April which caused further damage to roofs and properties.
We are glad to say that the majority of the interior work at these properties is now complete. We continue to work on exterior components in different phases as insurance money is allotted. 
We were able to provide expertise to navigate this challenging environment and are thrilled to see the quality of these beautiful properties restored to levels even better than before!