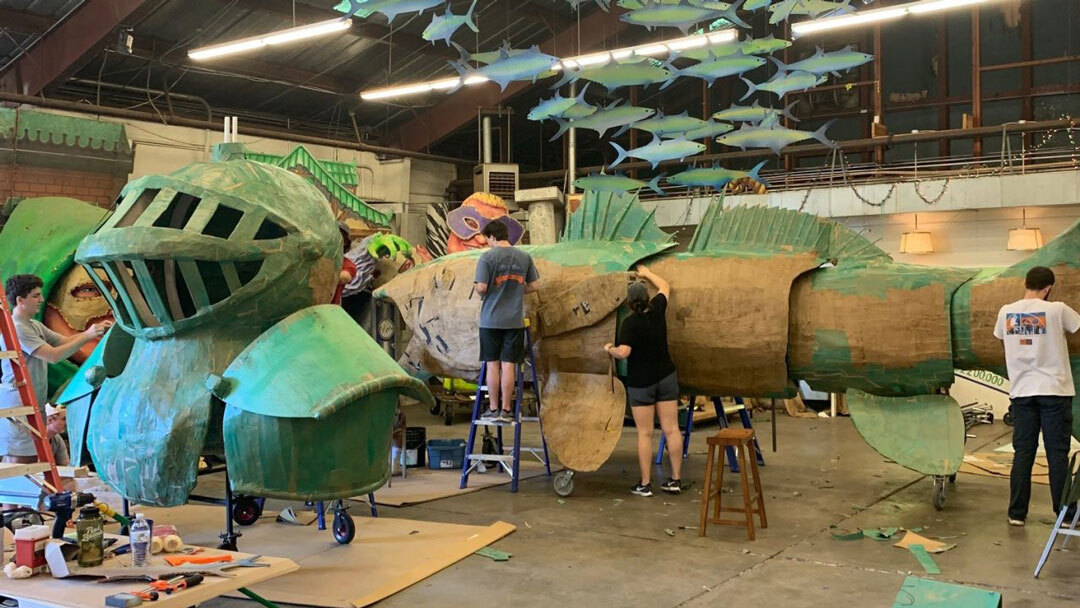 Rogers & Willard is proud to have played a part in bringing Auburn University to Downtown Mobile. Through the vision of Vini Nathan, Dean of the College of Architecture, Design, and Construction, along with SIGD Department Chair Clark Lundell and Professor Randall Bartlett, and assistance from our president, Mike Rogers,  Auburn's School of Industrial Graphic Design (SIGD) established futures studio, an innovation lab in which SIGD students have the opportunity to assist local businesses with new product development, branding, and identity projects. 
futures studio is a tremendous asset that leverages the prestigious and nationally recognized School of Industrial Design to benefit the city of Mobile. To date, futures studio lent their expertise to improving the security and logistics at the Carnival Cruise Terminal, rebranding signage in the Oakdale Historic District, and designing plans for the greenway at 3 Mile Creek.
Working out of their studios inside the Alabama Center for Contemporary Art in downtown Mobile, students have also made their mark on Mardi Gras, creating a series of 'walking heads' for the Infant Mystics, one of Mobile's oldest parading societies. As part of a sponsored studio with the Mobile Carnival Association, design students created an impressive 22 ft. long articulating fish, a giant squid, and a knight's helmet (a nod to the Infant Mystic's insignia) out of PVC pipe, plywood, and corrugated cardboard. Working with professional float builder Steve Mussell, the walking heads were created in 2020 but their use in a Mardi Gras parade was delayed due to the pandemic, making 2022 the first year they will be publicly used. Keep an eye out for the debut of these whimsical walking heads at the Infant Mystics ball, on February 28th, 2022.
Visit futures studio to learn more about the School of Industrial Graphic Design's satellite program in Mobile.