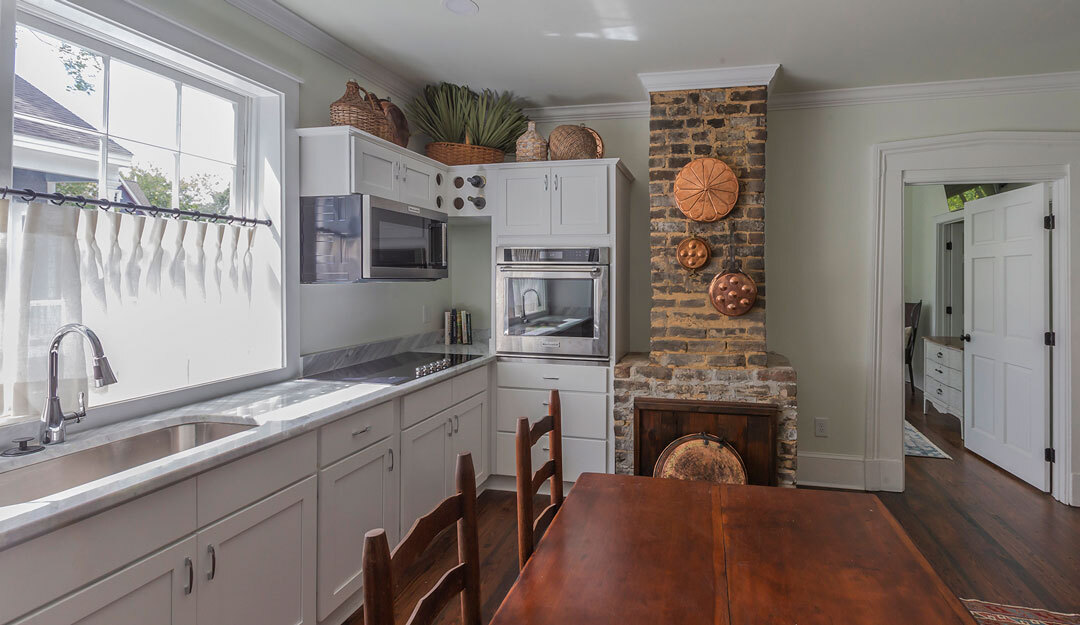 Interior renovations for a private home are always uniquely personal, but when the home in question occupies a near-mythological status in your city, it takes on special significance. Rogers & Willard is honored to be working with the new owners of the feted Joe Cain house in Oakleigh Garden district on a renovation of their iconic home. 

The 1850's residence was built by Joe Stillwell Cain, the patron saint of Mardi Gras in Mobile, and his wife Elizabeth. Cain single-handedly revived Mardi Gras celebrations in Mobile after the Civil War had disrupted the tradition, and the Joe Cain house has been the site of annual pilgrimage of Mardi Gras revelers since the 1960's. 

Remaining faithful to the historical period is carefully balanced with modern updates to the plumbing, electrical, and HVAC systems. A kitchen renovation, refinished floors, and fresh paint are par for the course, along with a new master bath. We're proud to be entrusted with stewarding the design integrity of such an iconic home for future generations of Mobilians to enjoy.